Empowerment Coach Academy
Associate Certified Empowerment Life Coach Directory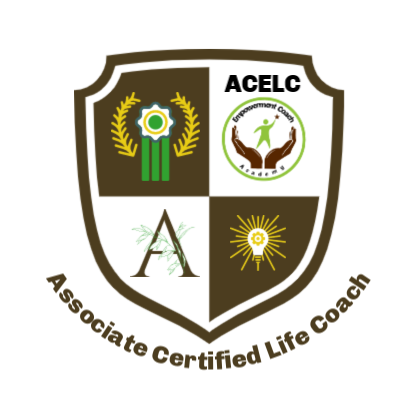 Graduates using the ACELC designation have been verified when their name appears in our Associate Certified Empowerment Life Coach Directory. They have completed the 19.5+ hour ACELC Life Coaching Training Program accreditation requirements.
In addition to the coursework, our Associate Certified Empowerment Life Coaches have completed hands-on coaching fieldwork where they have coached REAL clients through our coaching process. This fieldwork was assessed and verified for accreditation.
ACELC Designated Graduates
Guide De Laet
Christa McDearmon
Brian Fletcher
Kyle Eugene Ray
Keshia Rice
Nick Pinizzotto
Meredith Novkovic
Katarina Nikolic
Guenevere Measham
Tina Enman
Lawrence A. Whiston
Rajalakshmi Prithviraj
Rev. Dr. Scott Kerschner
Jennifer Smith
George Delatolas
Maria Fanygina
Megan Metcalf
Ozell Butler
Daniela Lombardi
Nijera Shanel Wildman
Audrey Baverel
Carol Quinn
Vanessa Bante
Martine Peters
Paola Cardenas
Sarah Al-Absi,
Cathy Collins
Dawn L. Peek
Cindy Wadd
Kristin Morris
Gretchen Hulett
Stacey Denton
Butch Hunter
Victoria Yeomans
Matthew Bourchier
Lionel Harris
Nicola Liebenberg
Delores Redmond
Patricia M. Curtis
Janet Bateman
Karyn Maria Edwards
Merlandra Giddings-Wilson
Kerrn Kevin Richards
Luke Curham
Tasha Doucette
Robert Vilches
Alea Carter
Jean-Michel Razafindrakoto
David Leasure
Asma Mukadam
Debby Baker
Jill Bell
Stephen Urquhart
Karen Mohring
Steven Hobson
Lynda Hubbs
Susan Loncaric
Wendy Davies
Petra Brunnbaue
Amanda Rog
Munish Malhotra
Nicole Starbuck
Paulo Jorge Sampaio Diniz
Candida Sullivan
Joel Broersma
Anastasiya Chukhlataya
Gia M. Santiago
David Spencer
Jessica McLean
Shell Marston
Rosemarie Gonzalez Gainza
Adri Vlok
Katelynn Rowley
Rebecca Smyth
Shaunte Simons
Don Hiser
Sandra Apfel
Damon Colaluca
Nikki Foster-Kruczek
Eleni Marazoti
Michele Farrugia
Petra Sharma
Hou Lam (Marco) Chak
Tom Piliouris
Kay Song
Argus Omar Milton
Indrani Das
Ana-Maria Labo
Kelly Browne
Stephanie Holt
Bernard de Villepin
Mary Beckman
Vanesa Roldan
Glenda Cantrell
Uchechi Kalu
Faye Thomas
Michele Amburgey
Kathy Yaros
Olesja Dzenite
Lisa Johnston
Eeva Hamalainen
Sanja Tully
Amy Henrickson
Ryan Handy
Cara Boardwine
Shannon McKinney
Natalia Rodriguez
Omar Al-Ahmadi
Federica Puzzovio
Cristina Loredana Cobzuc
Robert Johnson
Denisa Gombos
Toni Jones
Jameel Addison
Stacey Simon
Klaudia Kasprzyk
Lamis Moussa
Worapong Sinthuvanich
Teddy Nakitto
Ella Ambarchi
Rhonda Marsh
Gerdien Heidema
Abdallah Yakoub
Christina R.C. McKay, J.D.
Clara Rodriguez
Neeshia Jasmara
Ashlea Scruton
Dr. Harshini Jain
Khloud Abdulrhman
Asztrid Acosta
Jorge Velazquez
Shivraj Parshad
Ray Willis
Thaer Dabbor
Rhonda Johnson
Elohor Sotomi
Maria Zakharova
Vasilis Karavasilis
Julia Trommershäuser
Anna Kukawska
Maria Anagnostellis
Yasamin Brown
Ellen Garrett
Koh Kah Heng Xu Jiaxing
Elina-Aryan
Spyros Kapnias
Milou Harlock
Erlina P. Pranjoto
Annie Létourneau
Zahrah Isaacs
Pamela Pollard
Fadipe Muritala Adio
Olivia Donaldson
Mauro Daviddi
Letitia Carruthers
Raymond Tang
Safae Benguanasse
Content Johnson
Sherri Cook
Astrid Steller
Nicky Liebenberg
Andreea Ioana Groza
Aana Wilson
Learn More About the ACELC Accredited Life Coach Training