Empowerment Coach Academy
Professional Certified Empowerment Life Coach Directory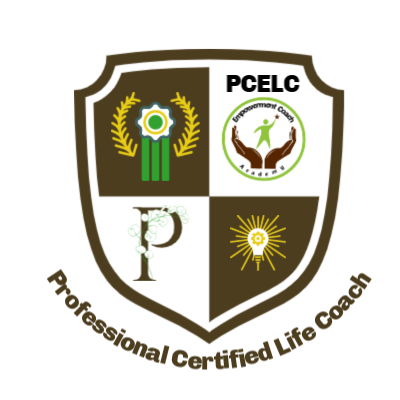 Graduates using the PCELC designation have been verified when their name appears in our Professional Certified Empowerment Life Coach Directory. They have completed the 35+ hour PCELC Life Coaching Training Program accreditation requirements.
In addition to the coursework, our Professional Certified Empowerment Life Coaches have completed hands-on coaching fieldwork where they have coached REAL clients through our coaching process. This fieldwork was assessed and verified for accreditation.
PCELC Designated Graduates
Joelle Wilson
Christi Wharton
Katarina Nikolic
Lloyd Bumanglag
Melissa King
Monica Mutcherson
Angela Stanton
Jo Jina Mitchell
Lynne Butler
Stephanie Pembleton
Elona Lopari
Rajalakshmi Prithviraj
Tina Enman
Christina Rippon
Frances Cheatham
Richard Albright
Scott Kirker
Rosanna Nadeau
Annabelle Marie Julien
Samirys Verzemiassi Borguesani e Carvalho
Renell McKibbon
Suresh Gayani Sawant
Arun Gupta
Denise Scott Shorter
Nurka Redzepagic-Bulic
Daniela Lombardi
Lawrence A. Whiston Sr.
Emma Nixon-Gray
Susan Chin Tee Suan
Omkar Nagesh Hatte
Chanda E. Gonzalez
Wardah Nazeer-Alshaib
Maria Christina Papastathi
Maram Samara
Jocelyn O. Wilkinson
Philip Catley
Nikki Dixon-Ewing
Augusta Johanna Olafsdottir
Marilyn C. Skaf
Matt Crump
Natalja Vonda
Javaria Malik
Mathe Annamaria
Saijai W. Strom
Sipho Penga
Nino Gakhokia
Nedaweji Dawkins
Anna Sapuntsova
Akhil Warrior
Stephen B. Smith
Grace Tsumbu
Melissa Rene Goffinet
Mika Connolly
Peggy K. Adegoke
Rana Ahmed Mahmoud EL-Kadi
Tetiana Dotsenko
Iyanda Siraj
Stephanie Jackson
Sandra Kane-Gruka
Gretchen Hulett
Karmashia Griffen McDuffie
Finoula Maestre Osorio
Jamesha Barnes
Susan Stover
Josephine Harris
Tricia Luber,
Melissa Millen
Rajalakshmi Ravishankar
Delia Masullo
Petra Brunnbauer
Pete Gagliardo
Koffi Xonam Folikpo-Awute
Shereitta Myrick
Alexandra Bordea
Brandon Groves McReynolds
Subhash Chander
Marzena Szybiak
Shell Marston
Kurt Kruger
Natalee Clarke-Richards
Blossom Martindale
Jose Isagani N.Antonio
Stephen Urquhart
Munish Malhotra
Penelope Ozochiawaeze
Alexandria Gruion
Angelika McMann
Anna Mbengam
Agnese Rudzate
Monya James
Jill Bell
Prakash Bettadapur
Nona Namvar-Panygeres
Robert Johnson
Roneal Ravi Murti
Stacey Simon
Walaa Bahaa Barakat Elsherbini
Stephanie L. Cox
Shannon Palmer
Dr. LaSheba Hilliard
Salome Areias
David Oduko
Erica Woolford
Qaisra Mirza
Nia Lancelin-Brantly
Ashish Vaidya
Paulo Jorge Sampaio Diniz
Katelynn Rowley
Vinita Jain
Lisa Adams
Siddhartha Bhattacharjee
Clara Rodriguez
Dianna Brown
Colm Maguire
Jacqueline Aguilar
David Carrington
William Matt
Olha Bezghinova
Kai Krippner
Susan Hargett
William McNeal
Neeshia Jasmara
Michael Ojuola
Orla Bourke
Sherilyn Y Samuel
Abdallah Yakoub
Julia Trommershäuser
Roxann Paima
Martine Agathe
Yo Nova
Yasamin Brown
Karen A. Kelly
Minghong Eugene Toh
Audra Larkin
Harshvardhan Soni
Nguyen Phi Vu
London Lawrence
Loredana Ifrim
Ong Yao Teck (Chester)
Pratibha Lokegaonkar
Marcio Jose Lima Santos
Fadipe Muritala Adio
Tom Piliouris
Zainab Omarah
Evangelia Pappa
Megan Schmidt
Mary Beckman
Priti Modi
Minash Shah
Poon Sui Heng Kelvin
Monica Jerez
Michelle Diane Roberts
Alfa Cea Urrutia
Elsa Domingos
Patrice Lincoln
Tamara Bon
Learn More About the PCELC Accredited Life Coach Training